More From Fezibo Design
Current Item
FEZIBO Triple Motor L-Shaped Standing Desk
$599.99
Add to cart
Triple Monitor Stand Mount
See Details
Standing Desk Mat
See Details
Dual Monitor Mount Stand
See Details
Description
Programmable Memory Settings
There are 4 preset buttons to customize your desired sitting or standing heights from 27.36 inches to 46.06 inches. Press and hold the "M" button to adjust the desk to your desired height.
Anti-Collision Technology
To protect the desk from bumps and scratches this product features an advanced anti-collision sensor.
Desk Hooks (set of 2)
Each hook can support your bag, headphones, and jacket with ease. The color schemes were carefully selected to match the desk and a variety of accessories.
Cable Management Tray
Avoid tangling any hanging wires by making use of the cable management tray beneath the desk.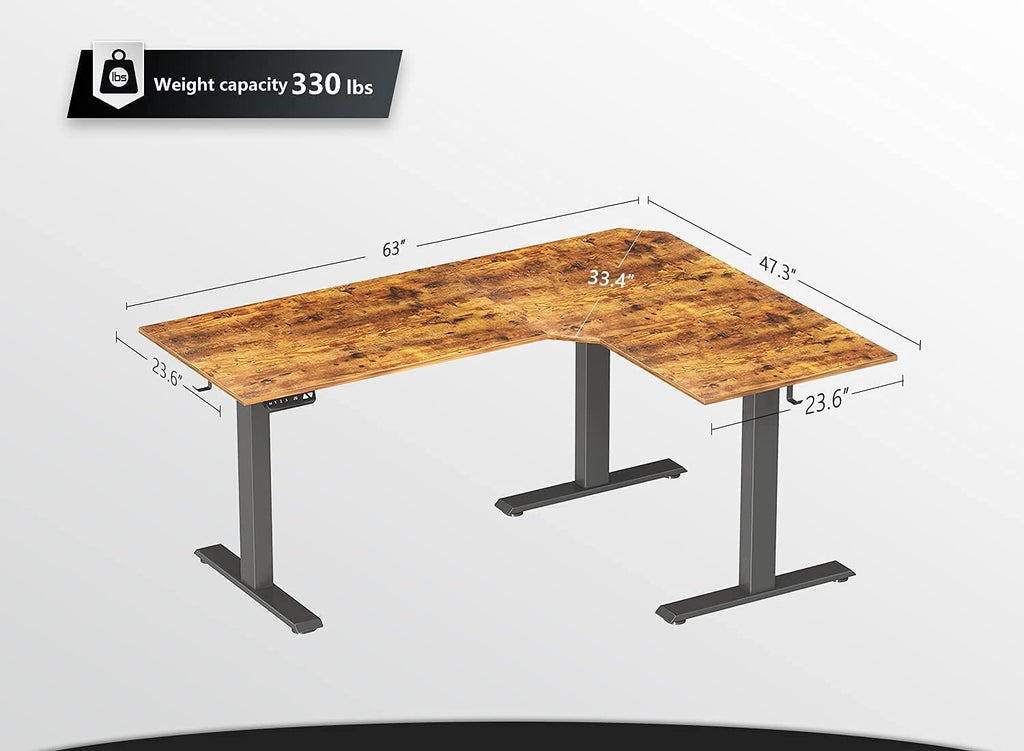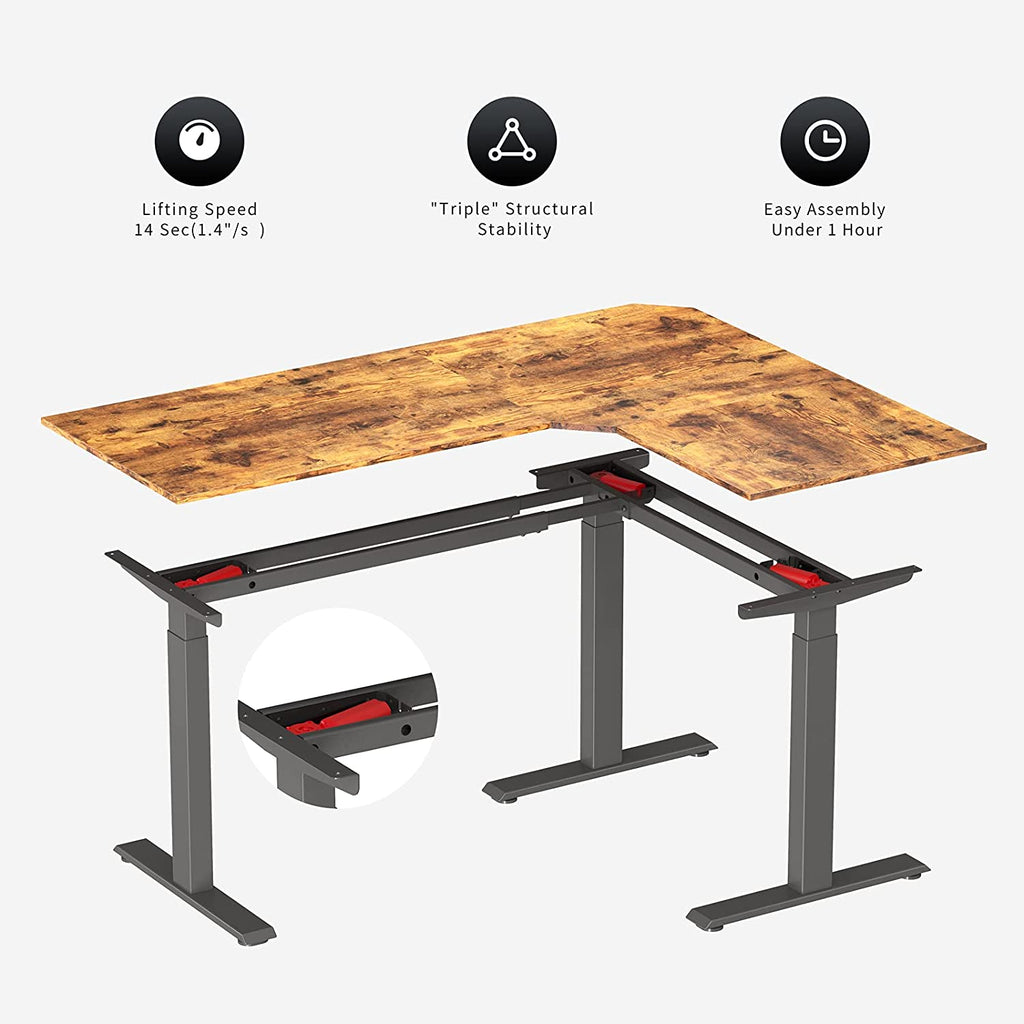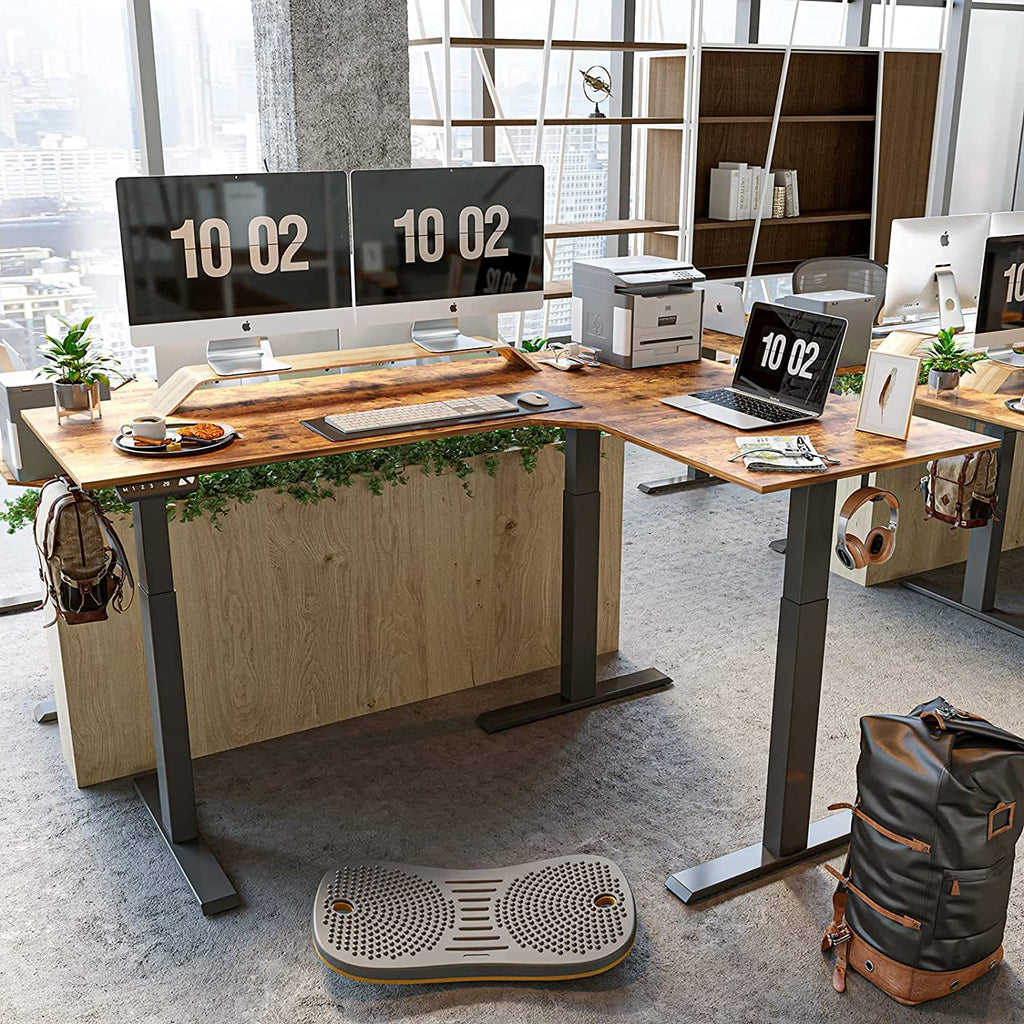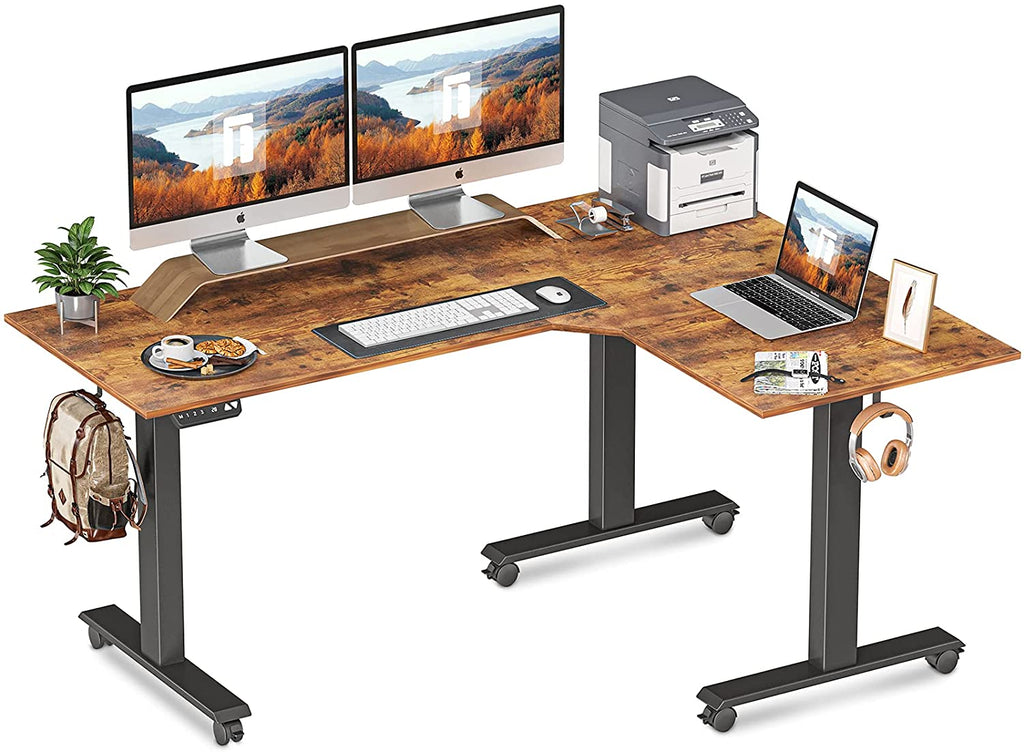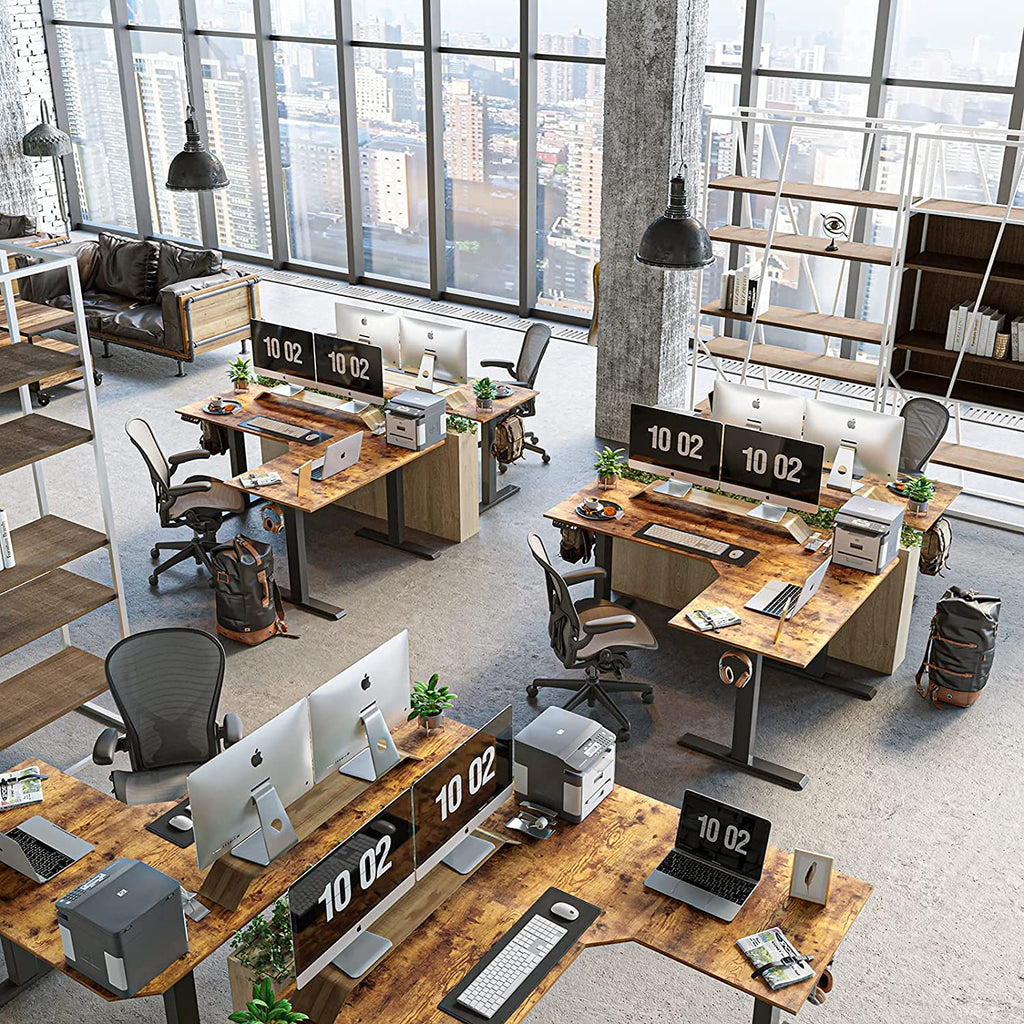 Dimensions
63": 63" W x 47.3" D x 28" H

Height range
27.36" to 46.06" (tabletop included)
Furniture Features
3 Preset Buttons Control, 2 Desk Hook, 1 Cable Management Tray, Triple Motor
60 Day Money Back Guarantee
Customer questions & answers
Payment & Security
Your security is important to us. Your personal details are kept safe when using any of our many secure payment options during checkout.