*Note: This model can't be reversible.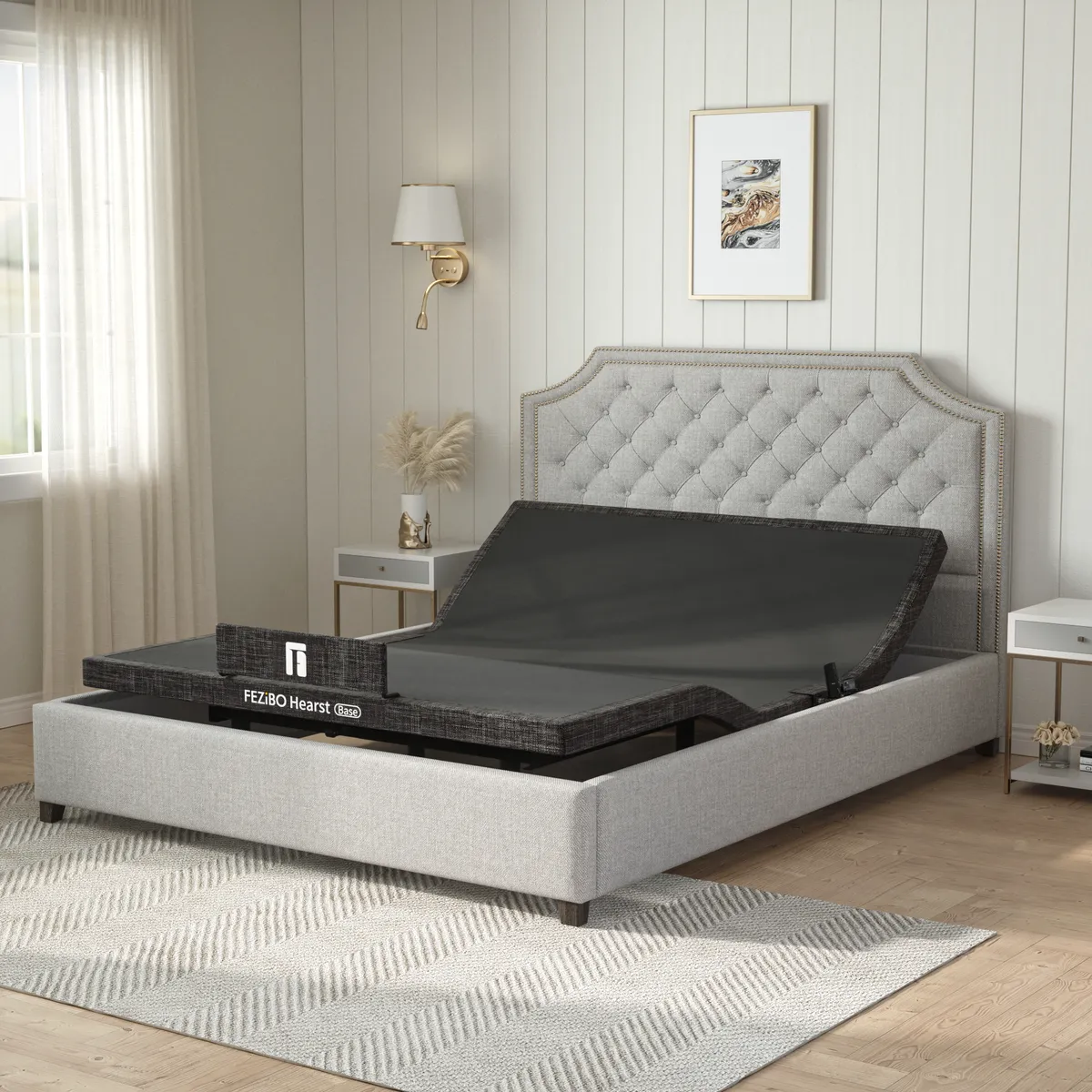 Dimensions: -Twin XL: 38'' x 80'' x 12'' -Full: 54'' x 80'' x 12' -Queen: 60'' x 80'' x 12'' Weight capacity: Up to 750 lbs Technology: 1. Wireless black matte remote 2. Dual rising system to enhance stability 3. 2 Upgraded USB and type C charger 4. Head & foot massage units with 3 intensity levels, 15 massage modes, and timer settings 5. 1 touch flat settings 6. Under-bed LED lights 7. 4 preset positions (zero gravity, anti-snore, TV, and Lounge)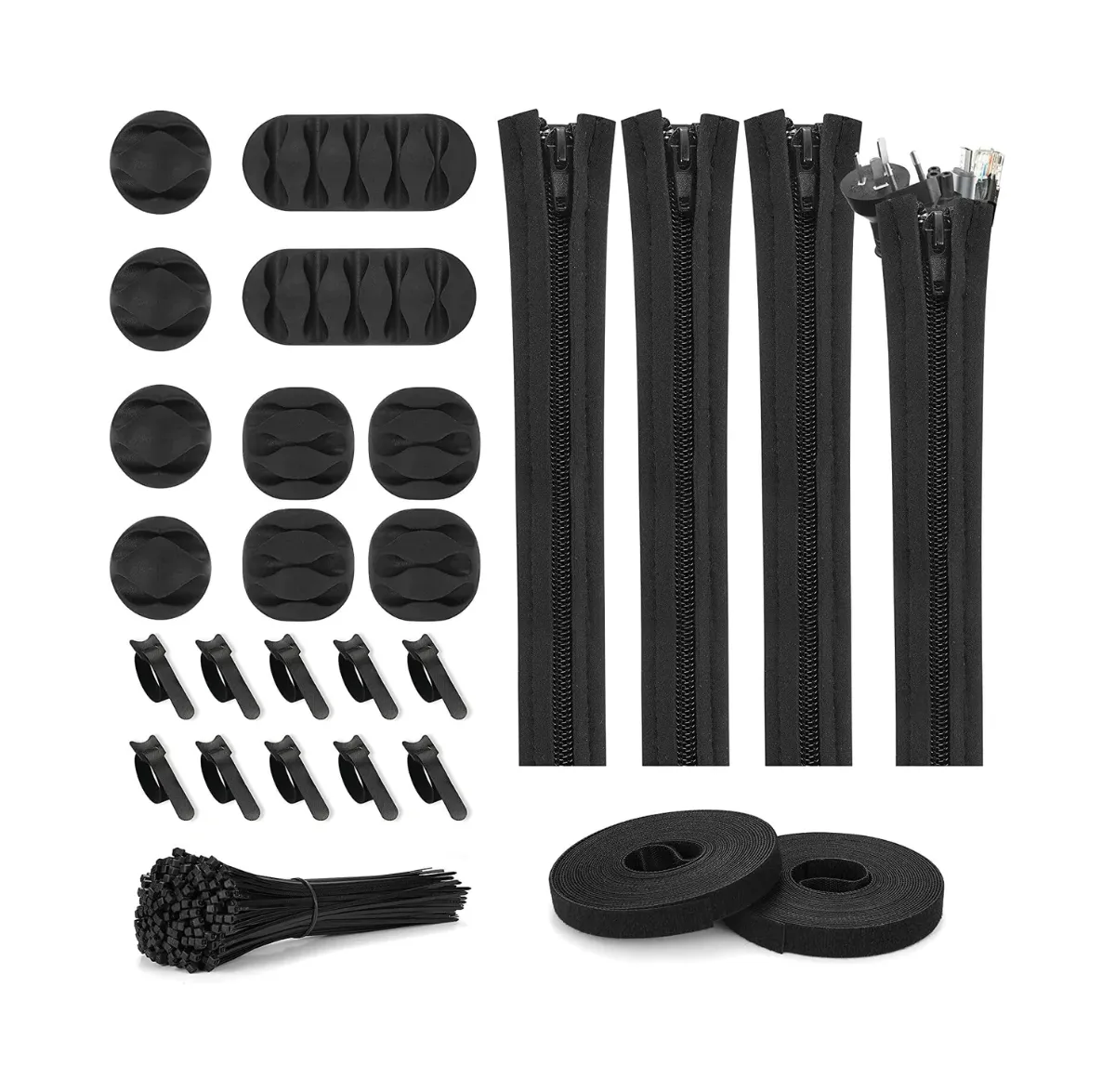 -Durable and Reusable Material -All-in-One Cable Management Kit -Declutter the Cables and Free Up your Desk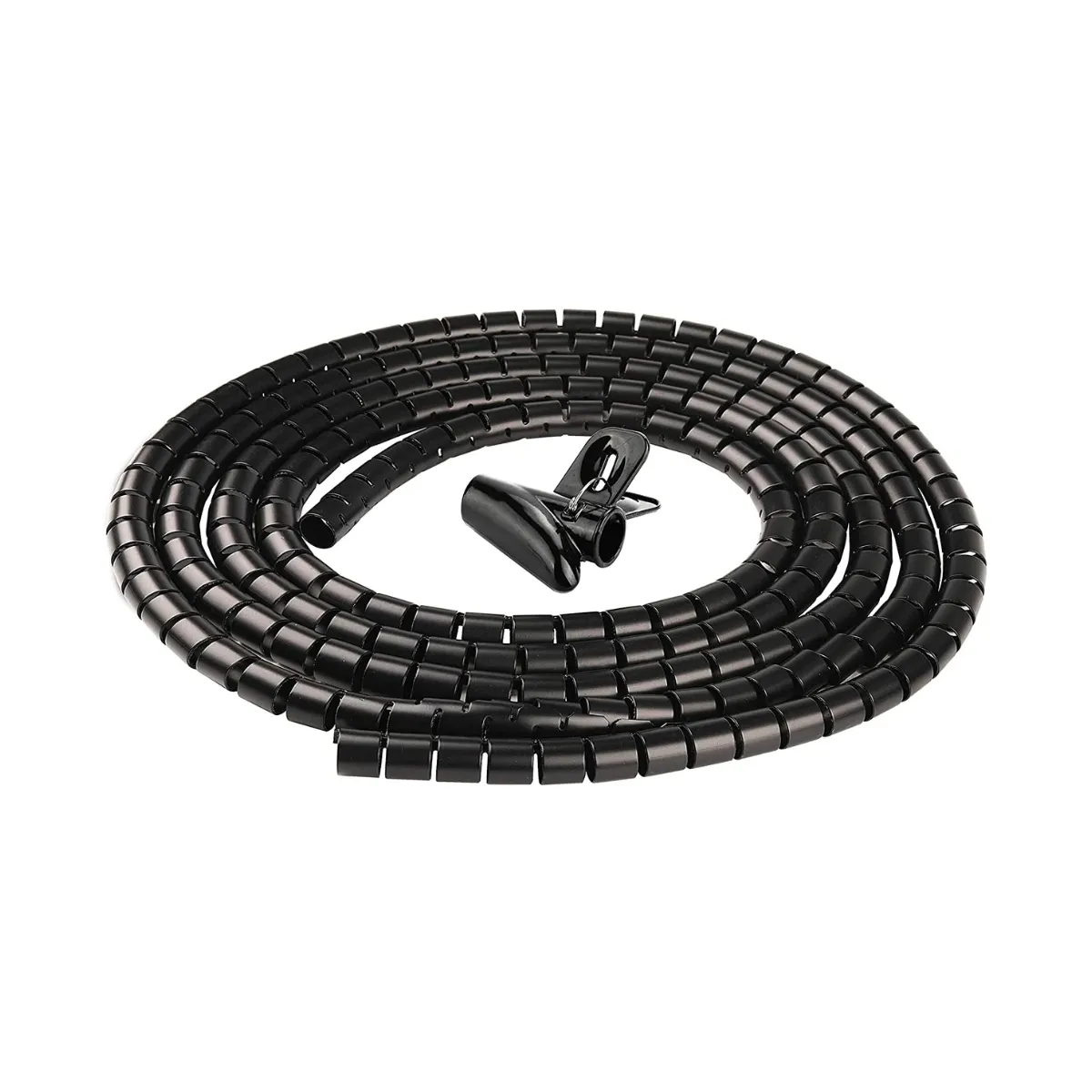 -Organize the messy cables in your working space -Enjoy a clean and tidy living/working environment -Can be cut to specific lengths to match your needs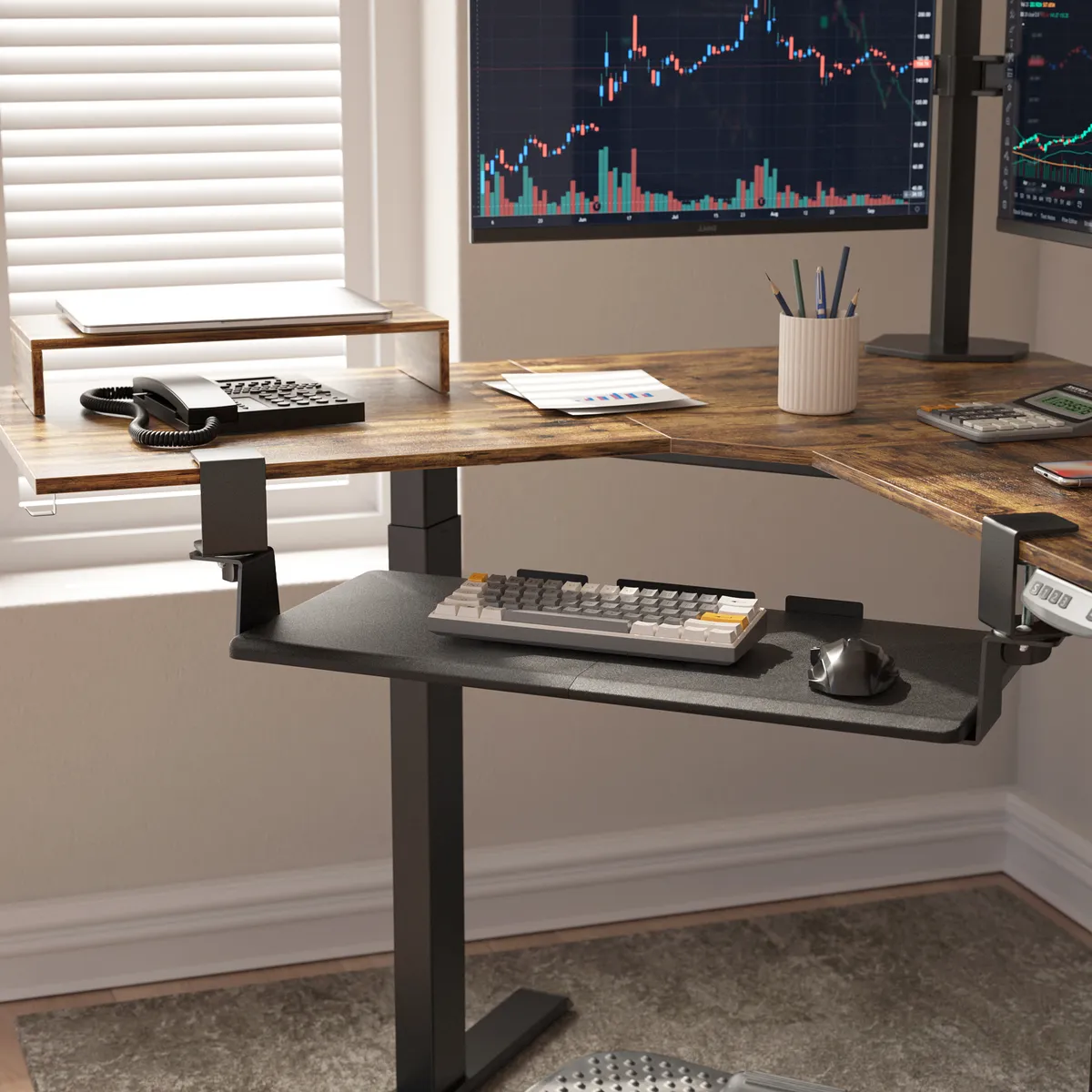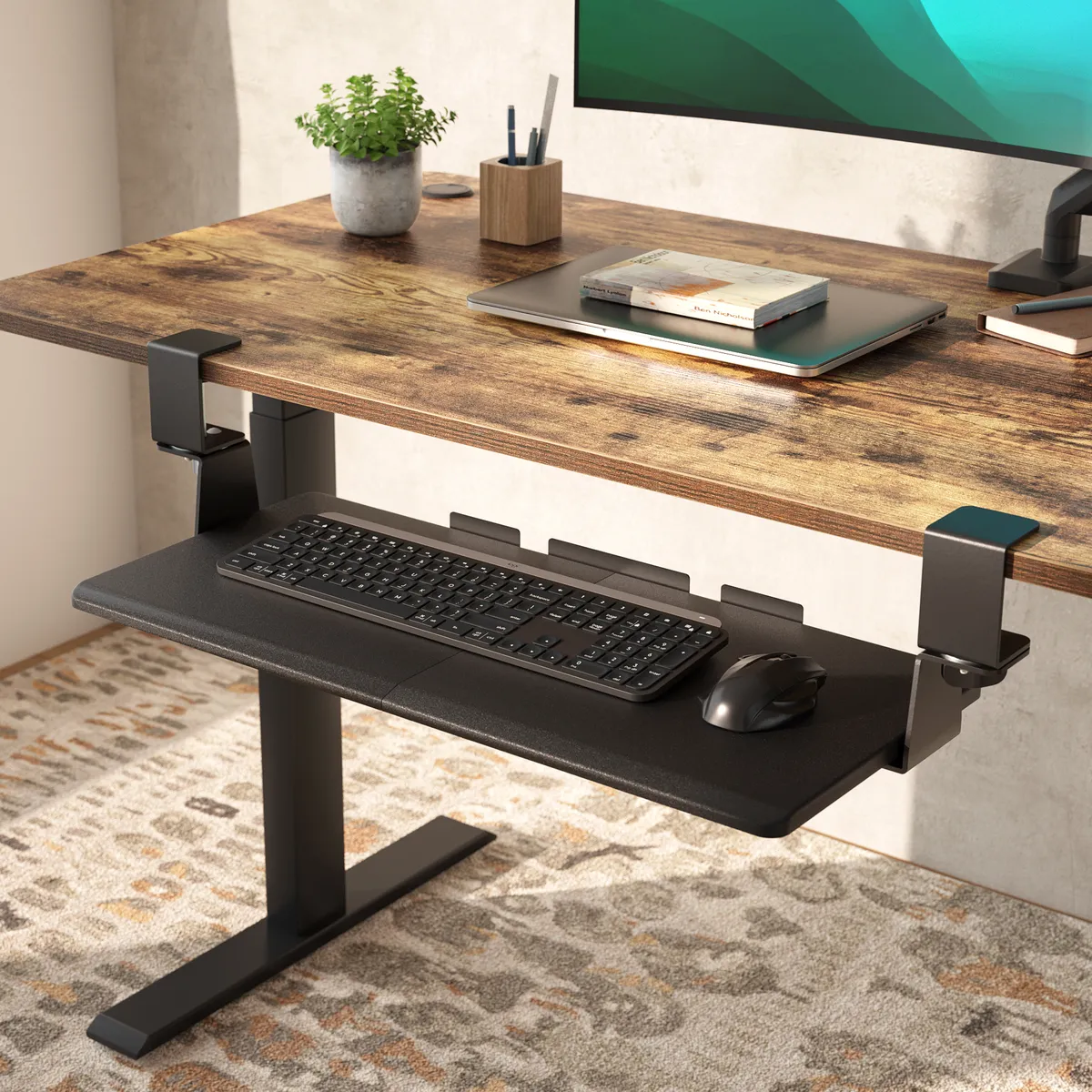 1. The size reaches 26.5"x11.7", easy to put down the keyboard + mouse, greatly saving desktop space. 2. C-clamp for easy installation/removal, suitable for desks with a thickness 1cm-6cm/0.39"-2.36". 3. Enough keyboard clearance (15cm/5.9"-9cm/3.54") to fit most keyboards and mice on the market. Note: Thicker tabletop will have less keyboard clearance.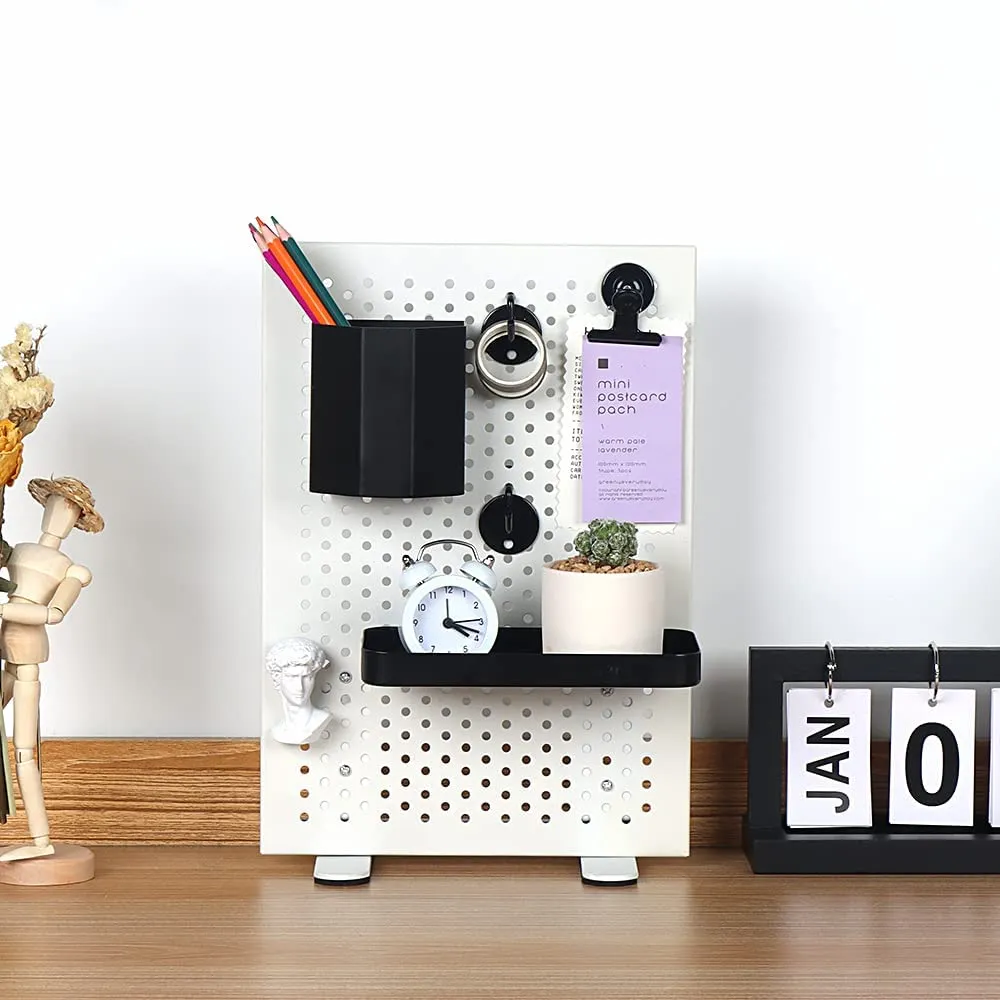 Dimension: Small: 13.2" x 9.3"; Medium: 21.1" x 13.2" Furniture features: Small: Pen case x1, Tray x1, Hook x2, Stand x2; Medium: Pen case x1, Tray x2, Hook x3, Stand x2 Color: White, Black, Turquoise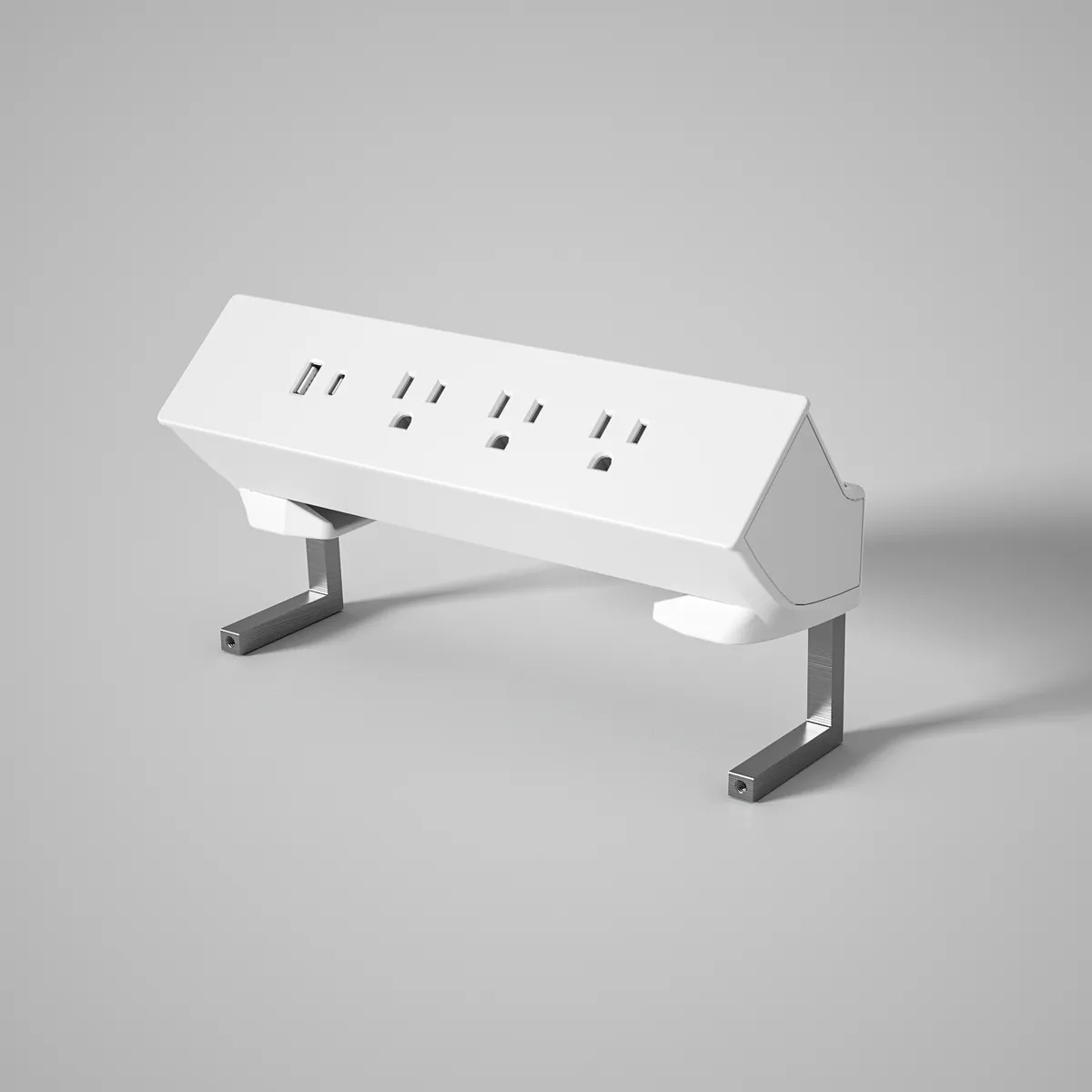 Dimensions: 8.66" x 4.72" x 3.03" Cable Length: 5.9ft Rated Voltage: 125V Rated Current: 15A Rated Power: 1875W USB/Type-C Power: up to 5V/3.1A per port USB&Type-C Total Power: 15W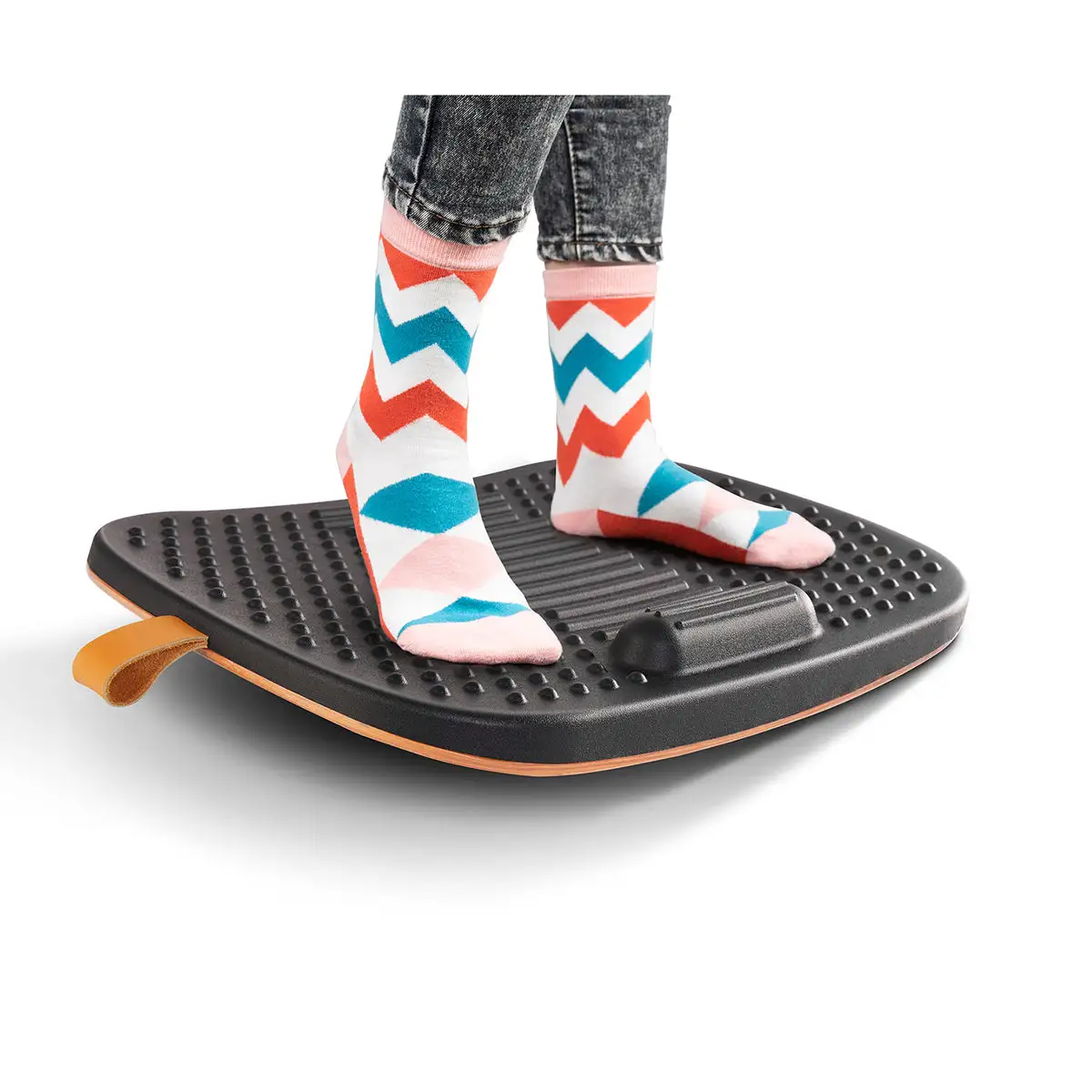 Dimensions: Medium: 20" W x 12" D x 2.2" H; Large: 25" L x 15" D x 2.5" H Weight Capacity: 320 lbs Color: Black, Gray, Blue Board Features: 1 Carry Hole, 1 massage bar -Balanced motion -Use at work or in the living room -Tilting angle is 8.5°, perfect for stretching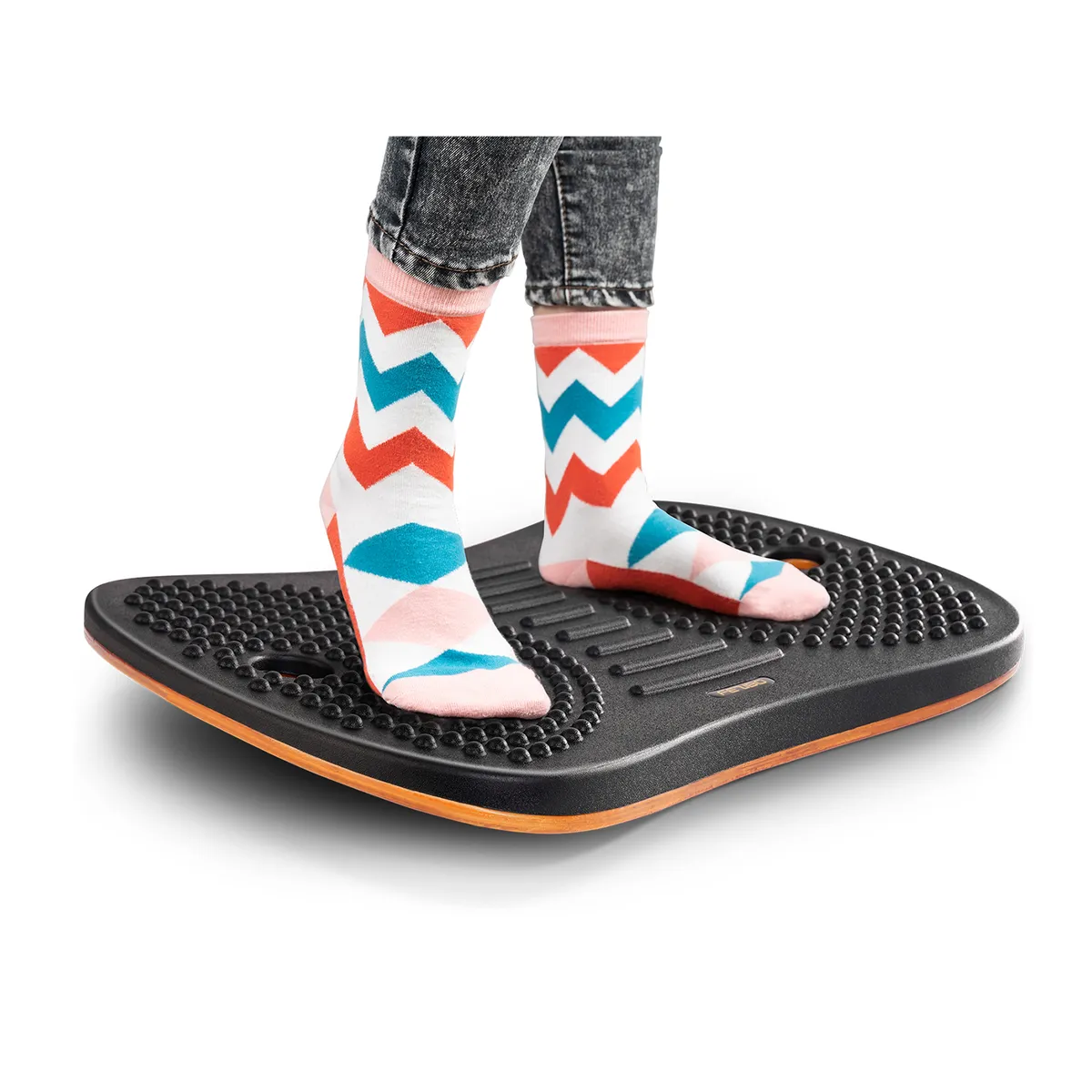 Dimensions: Medium: 20" W x 12" D x 2.2" H; Large: 25" W x 12" D x 2.5" H Color: Black, Blue, Gray -No-assembly design & easy-to-carry -High-density latex maintains cushioning -Find your natural rhythm & weight capacity up to 320lbs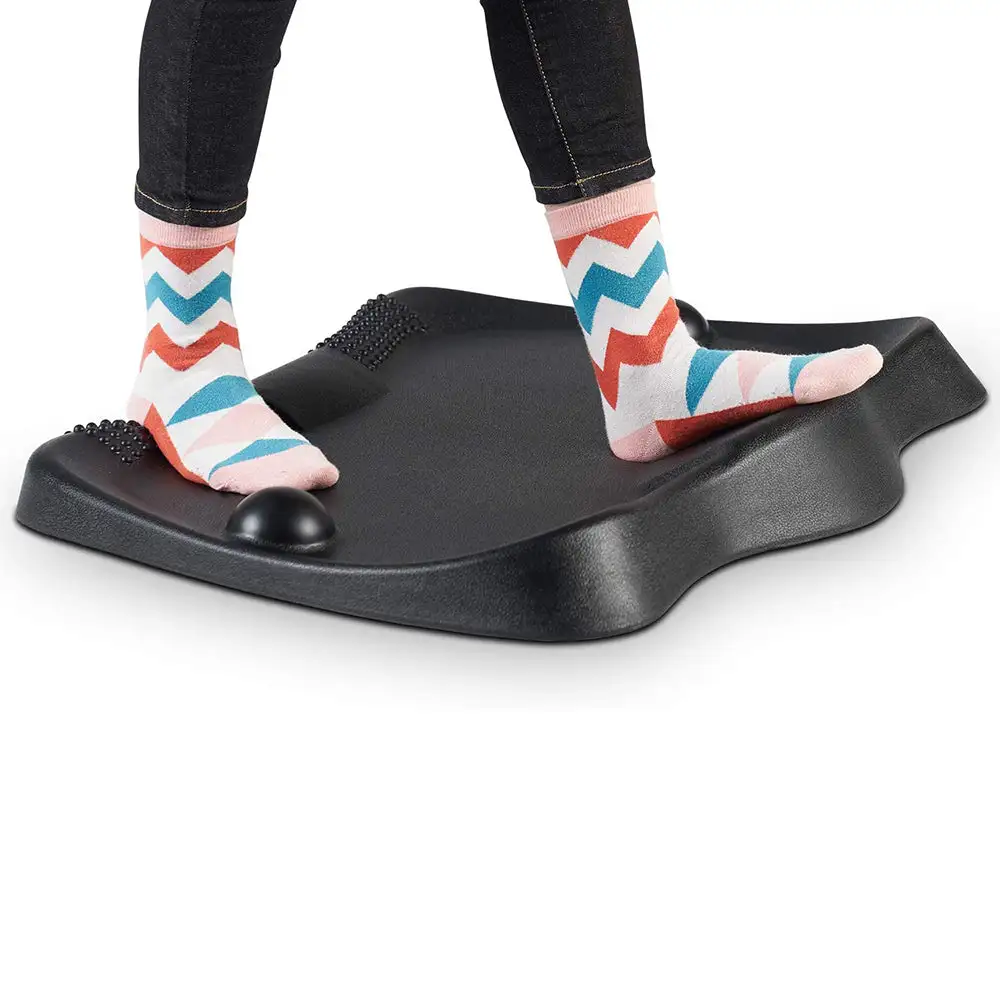 Dimensions: 27" W x 22.4" D x 1" H; -Maximum comforts -Massage points and mounds -Simple & healthy standing mat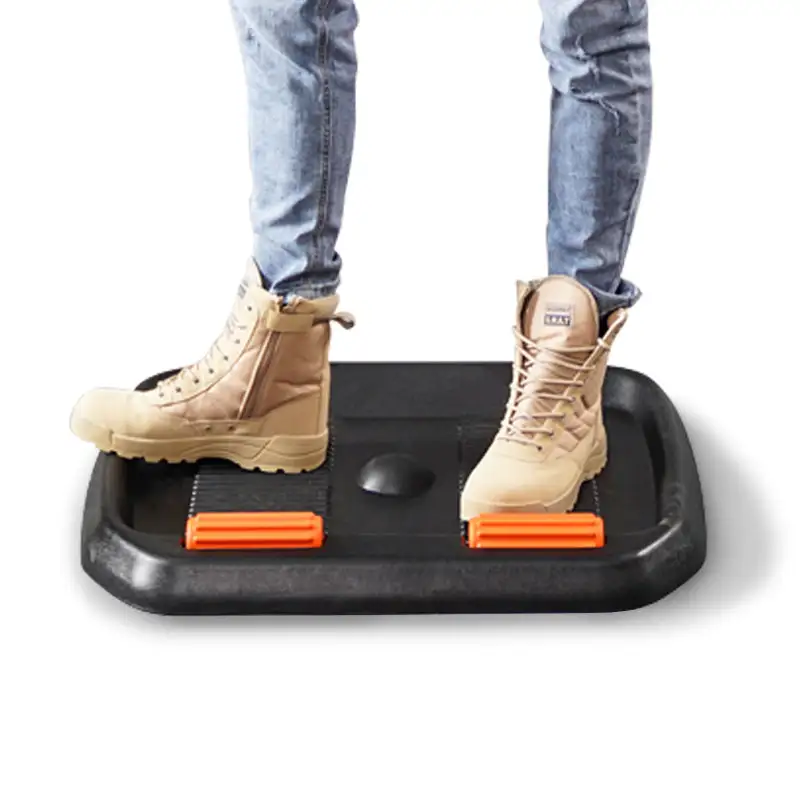 Dimensions: 27.4" W x 23.6" D x 3.1" H Weight Capacity: 320 lbs Color: Black, Blue, Grey. -Two rolling massage bars -Inspired by natural movement -Make with a polyurethane foam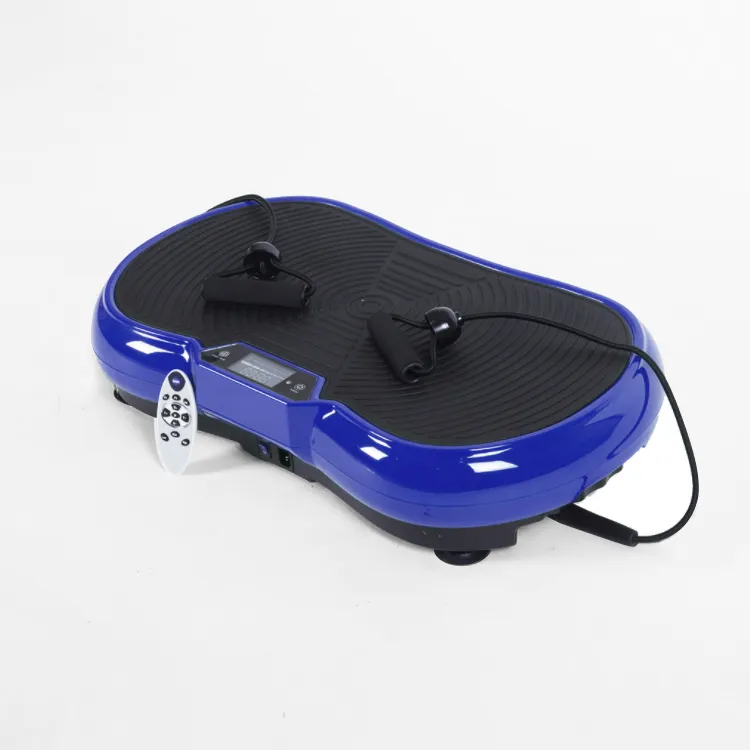 Certification: CE, UKCA, FCC, SAA, GS Power Cord Parameters: UL, 90V-250V Speed Range: 99 or 180 levels Amplitude: 0" - 0.39" Oscillation Direction: left and right Max Loading: 330 lbs Product Size: 26.38" x 13.77" x 5.12"